SEO Services with Custom Search Engine Optimization Strategies
AgileGrow Inc. is a premier Integrated SEO, Paid Advertising and Conversion rate optimization Certified Google Partner company with over 18 Years Experience in Search Engine Optimization industry. Our digital marketing team are the top in-house seo consultants in the industry. We've helped companies to to rank their website on top results, grow the business, achieve their goals.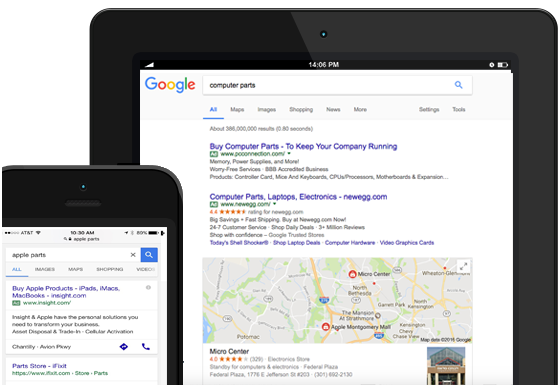 Our SEO Services at a Glance:
In-Depth SEO Audit of your website, defining issues and solutions
Advanced Keyword Research for bringing potential traffic
Backlink Profile Analysis of your website
On-Page Optimization for better indexing and search visibility
Link Building & Improving Domain Authority of your site, Domain-Level Link Features Based on link/citation metrics such as quantity of links, trust, domain-level & PageRank
Local Maps Optimization to target local results
Local and National Search Engine Optimization
Social Media Integration
Optimization for all Devices (Desktop, Tablet, Mobile)
Our Certifications
18 Years of Experience at Your Finger Tips!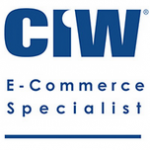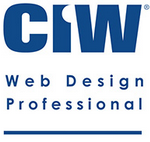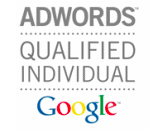 AgileGrow Inc. Offers custom digital marketing services for businesses in all sizes. We are a team of certified Google professionals.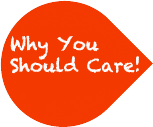 In addition to our marketing expertise, our team is filled with knowledgeable developers.We know what makes a site dynamic and which design techniques will ensure your success. Even if you have your own development team, we can work with them to optimize your site within its current structure.
All are necessary to the success of the businesses, but we will work with you to choose which one suits your type of business and needs effectively. Whether you just need help planning your Business website's digital marketing & search engine optimization or you require complete implementation, we have a service for you.
Dive Deeper into Conversion Optimization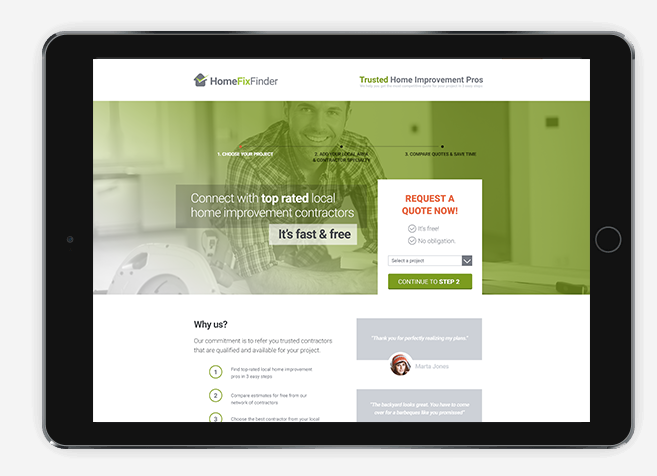 We'll Improve Your Conversion Rate and Back It Up With Our "%30 Lift" Guarantee.
Landing Page Optimization
Landing Pages & A/B Split Testing – We rebuild your landing pages and conduct A/B Split testing to find the best combination
Mobile Conversions – Targeted traffic that reach your potential customers on their mobile devices
Identify leaks in your website's SEO strategy
Patch them ; using agile SEO audit and Search Optimization methodology
Convert more visitors – Drive more targeted traffic to your landing pages
We use our Digital Marketing Strategies to enhance the SEO methods put in place to ensure you are reaching the largest group of targeted customer
I have been extremely impressed with AgileGrow. In a highly specialized Underwater Filming & Photography industry, they seized quickly on the opportunities and issues in our Website/Digital Marketing and put together a comprehensive plan. Their high-energy and analytical skills allowed them to present to us a completely different way of looking at obstacles, and we are now leveraging their talent across the rest of our company. We are very pleased with their results!
Mauricio Handler, President, Handlerphoto/Aquaterrafilms handlerphoto.com | aquaterrafilms.com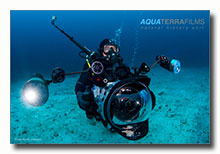 I basically never give out a perfect score. However, this is the very rare case where a perfect score is appropriate. Since day one AgileGrow has treated the business as if it were their own. They are very meticulous, explain things very well, knowledgeable, are extremely accessible and truly care about their work. I've worked with a lot of companies before so I know when I have found a good firm that I will work with for years.
Joseph Heller, CEO, TheStudio TheStudio.com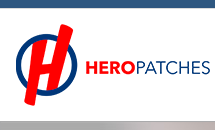 We Provide A Complete SEO Makeover
In-Depth SEO Audit
Evaluating your current website's search engine visibility, strengths and weaknesses
Competition Analysis
Analyzing your potential competitors by considering the competitor's objectives, and strategies
Customized SEO Planning
SEO services including keyword analysis, on-page optimization and Outreach link building
Split Testing Results
A/B split testing for continuous refinement & improved results, Fine Tuning Strategies for better results
CASE STUDIES
We don't only focus on short term results like many SEO companies, we build your plan on long term results that benefit your business for years to come, not just on short term results which will drastically increasing your Return on Investment.
79.5% Lift in Landing page Conversions
With web intelligence data driving an improved home page design that focused consumer attention on the most important elements, Hero Patches improved conversions by 79.5 percent. Custom Patches turned to experts employing a radical new conversion methodology based on science. Relying on web intelligence data like a set of theories, traffic channel stats, bounce information, customer behavior and connecting device technologies, conversion experts at AgileGrow took the raw data and developed useful and meaningful information to build a landing page that improved user engagement and conversions.
Read from our customer Jospeh Heller, CEO at Hero Patches and The Studio: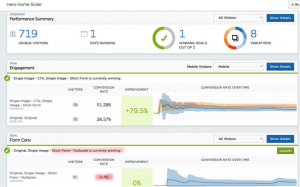 Increase in Online Lead Conversions in 8 months
Like any other digital marketer, Raymark couldn't rest on its laurels, dependent upon what used to work or what is working to stay competitive. With big brands firmly entrenched in top organic and paid positions, Raymark set out to create a digital sales funnel to drive qualified leads to its website. With the help of AgileGrow, Raymark (re-branded to https://mi9retail.com/) saw phenomenal results, increasing online leads by 623 percent, reaching an overall growth of 715 percent, and decreasing abandonment rates by 2 percent in the first eight months of the program.
Review from Danya Rielly, PPM at Mi9 Retail (Raymark) :