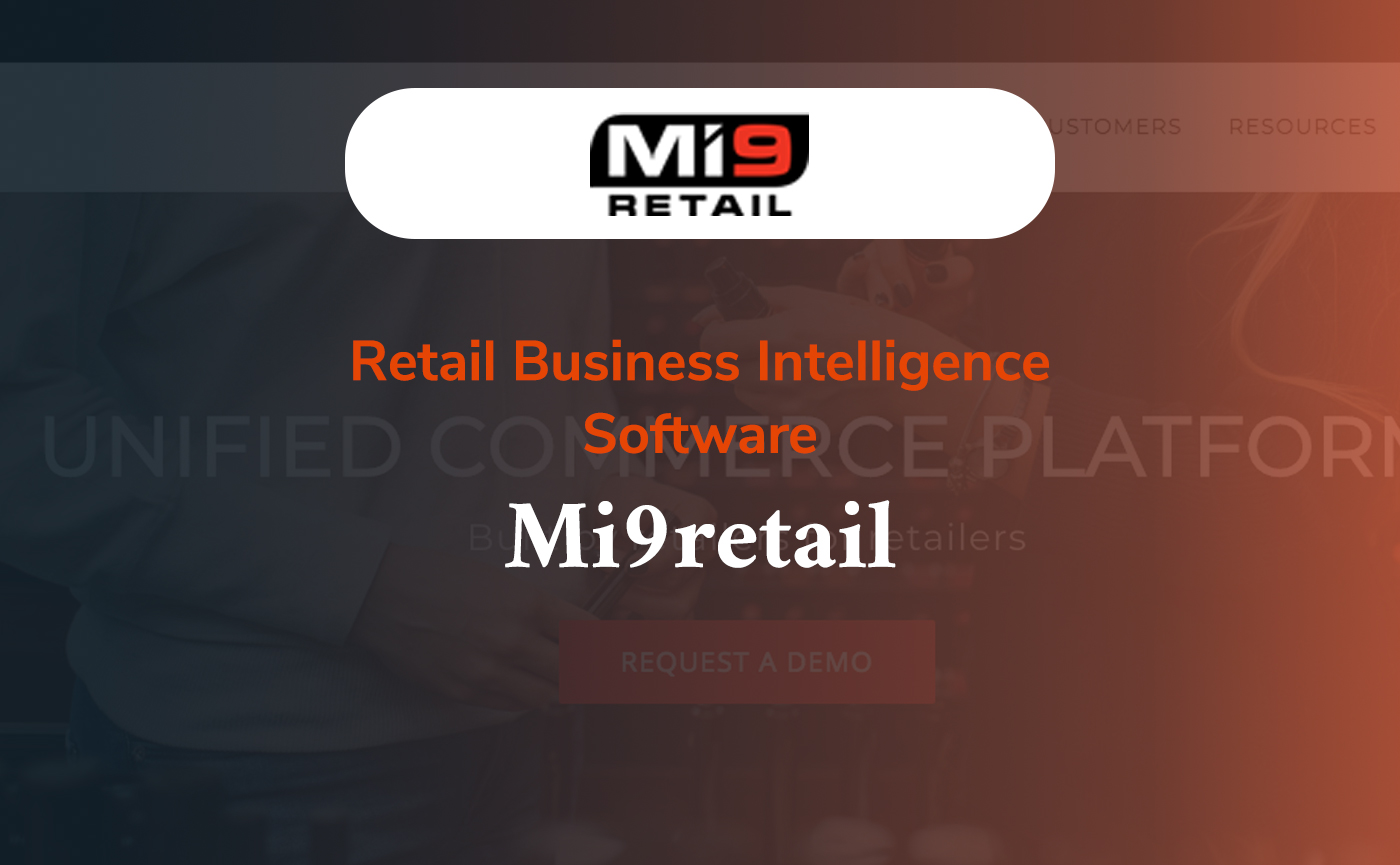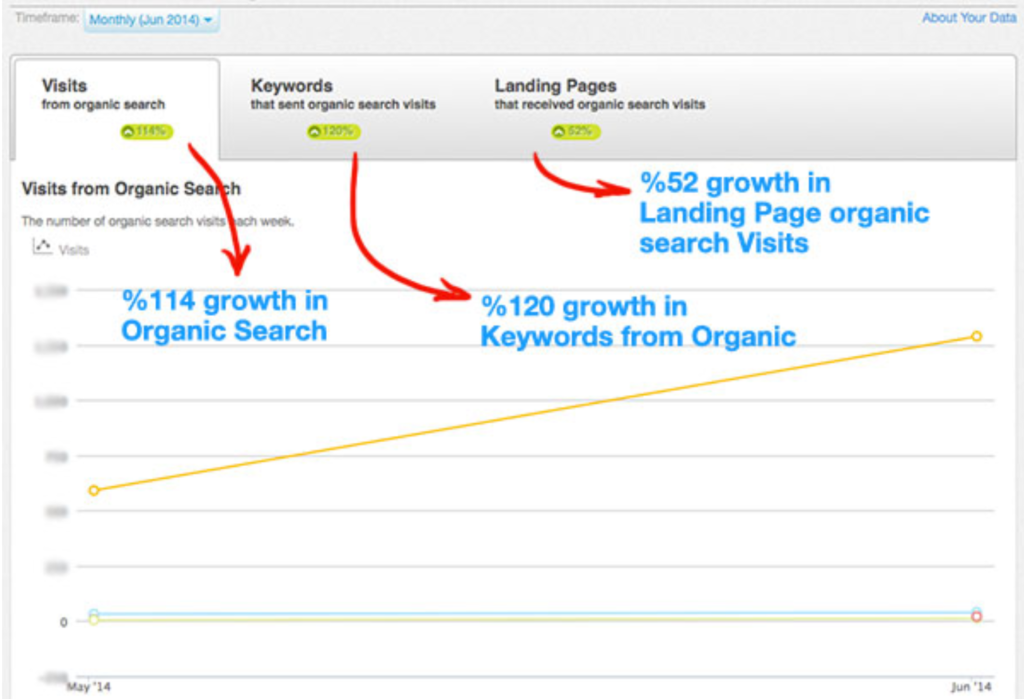 The Client: Raymark
Raymark serves local and international retail enterprises in the apparel, footwear, jewelry, cosmetics, sporting goods, specialty, and hard goods industries with enterprise software solutions. From software implementation to training to customer support, Raymark sought to maintain its foothold as the cutting-edge provider of retail enterprise software. With clients like DuPont and Saks Fifth Avenue, Raymark wanted to maximize its digital sales funnel and brand exposure by optimizing untapped marketing streams.
The Challenge
Even with the reputable client base Raymark had developed over the years, the forward-thinking company wanted to increase its reach in the media to maximize audience exposure and update marketing strategies to capitalize on changes and innovations in digital marketing, such as Google's privacy policy changes and keyword analysis, to a name a few.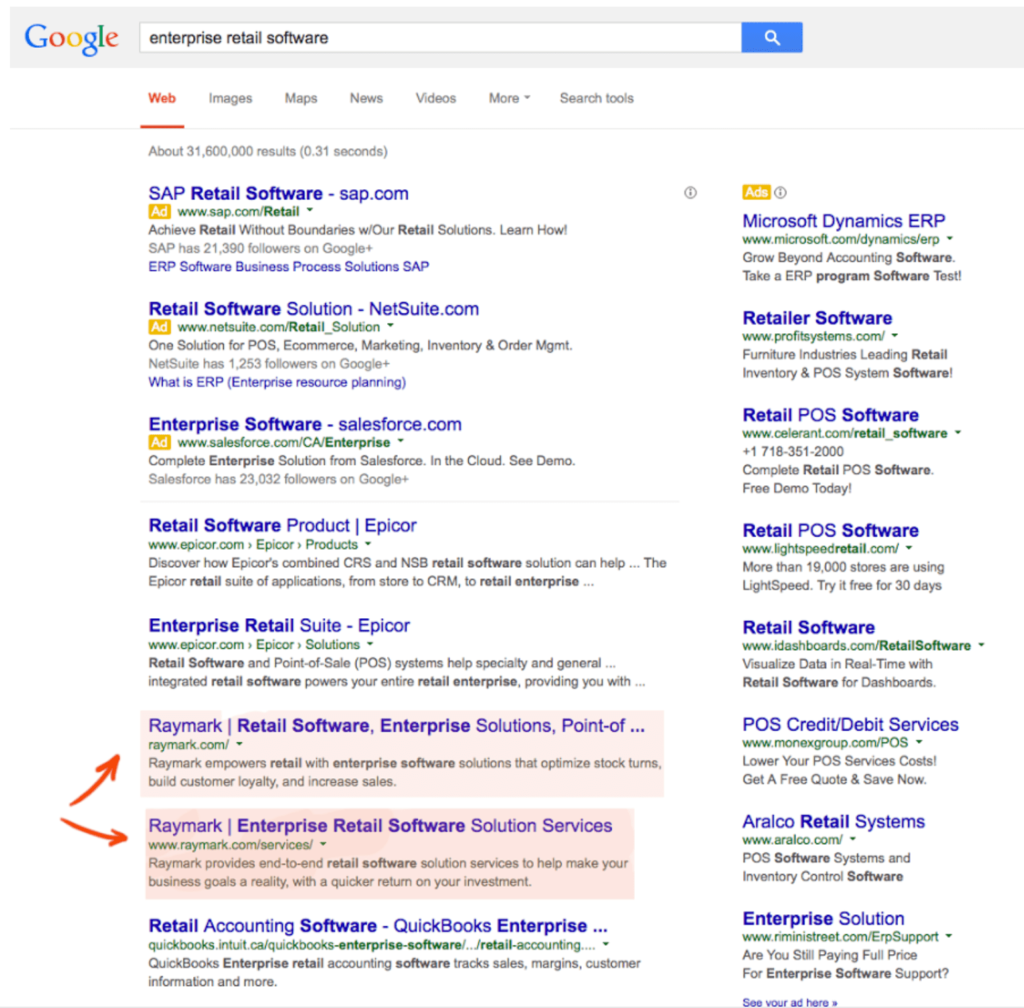 2 results on first page Google for only one of the many terms, within the first 2 months of organic
optimization.
The Solution
Raymark teamed up with AgileGrow to hatch a plan that featured six components:
Competition analysis.

Keyword analysis.

Google keyword "Not Provided" return options.

Public relations tools.

A digital sales funnel to track and analyze traffic.

Content marketing.
Competition and keyword analysis
The foundation of the strategy was based on the competition analysis. Accounting for the strategies of three primary competitors, small, medium and large, we reverse engineered their marketing strategies, which included organic and paid campaigns, technologies employed, total advertising budgets, and overall digital strategies.
From there, we created a four-pronged keyword-building strategy that included paid keyword analysis, Google suggestions, query analysis and competition analysis. Through agile methodologies based on page performance, we targeted keywords to increase organic search and landing page performance.
Google keyword returns
Using a page performance approach, the goal was to improve keyword rankings and revenue. As a result, we could bypass randomly assigning a value to a keyword for which we couldn't also measure performance.
Public relations
We created a PR distribution plan for new product launches to accurately target the right audience. Combining an in-house email list sourced form trade shows and online distribution channels, Raymark could increase its brand exposure.
Digital sales funnel
Maximizing the digital sales funnel, Raymark documented each step of the sales funnel leading to a product demo. We created dedicated web pages for each step of the funnel, and connected them to key traffic attraction pages. This strategy gave us unique insight into traffic patterns and behavior, and let us measure results.
Out of this data, we built a paid campaign, taking into account steps to redirect drop-offs in the middle of the funnel. The strategy also included integrating forms, tracking steps for all inner pages and landing pages, and employing analytics.
Content marketing
The information sourced from the competition analysis formed the basis of the content marketing plan. We also combined case studies, gated content sign-ups, and email sign-ups to generate leads.
The Results
Raymark's savvy approach to competition analysis gleaned much useful information to fill out the digital marketing plan. Instead of replicating the competition's strategies, we created a digital marketing plan that was 10 percent smarter and more cost effective.
AgileGrow's RACE strategies results in a combined 286% increase in organic search results for Raymark in just two months. Here's how the numbers break down:
Visits from organic search: 120%

Keywords that sent organic search visits: 114%

Landing Pages that received organic search visits: 52%
Organic search
Our agile keyword analysis process led to a 120 percent increase in organic search visits in just two months. With a detailed, accurate foundation for identifying strong keywords, the lead generation results far exceeded our expectations.
Page performance
The key driver in AgileGrow's approach to increasing leads and driving sales, page performance strategies resulted in an increase in landing page organic search visits by 52 percent, and the total visits from organic search by 114 percent.
Public relations
The PR distribution plan was a huge success, with nearly 400 major news outlets picking up press releases and product launch information. As evidence of the widespread reach of the campaign, major retail publishes and media outlets picked up the news, increasing brand exposure.